Surging Bulls pile up more misery on the Prancing Horses
Mercedes might be taking away the Drivers title as well as the Constructors title yet again for the third time in a row in this Turbo-Hybrid era but what remains to be taken notice of is the battle for the second spot as the race between Ferrari and Redbull heats up. Lewis Hamilton and Nico Rosberg's close fight for this years title might interest many fans with only a single point separating the Mercedes pair heading into the German Grand Prix at Hockenheim on 29-31 July. But more interestingly its the next two top teams in Ferrari and RedBull that will be attracting all the interest for the second half of the season.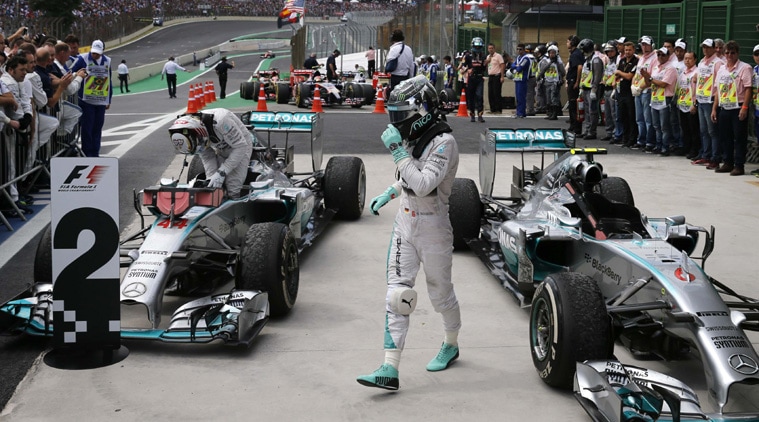 Third and final year into the Turbo-Hybrid era, no team has dominated like the Mercedes have done. Ferrari knew that going into the last season but they achieved what they aimed for that is three wins which were secured by Sebastian Vettel. Ferrari showed lot of pace and promise in this years preseason test, and words began to spread that this might be finally the year Prancing Horse will be challenging the utterly dominating Silver Arrows. Fast forward 11 races into the season, Ferrari are on 224 points compared to Mercedes 378. Now that is one mammoth gap to close down given there are 10 more races to go and also Mercedes show no signs of slowing down.
Enter RedBull, sitting in 3rd position just a single point of Ferrari. Now the Horses are forced to look on their tails instead of masterminding a comeback on Mercedes. Vettel was quoted saying that 2016 is far from a failure for Ferrari but the fact they are still a long way on Mercedes and with RedBull staring at the back, they cant hide their frustration. On the other hand, RedBull's Team Principal Christian Horner predicted that they might not show their full potential until second half of the season. Now with the second half of the season just started, they sit within a point of Ferrari.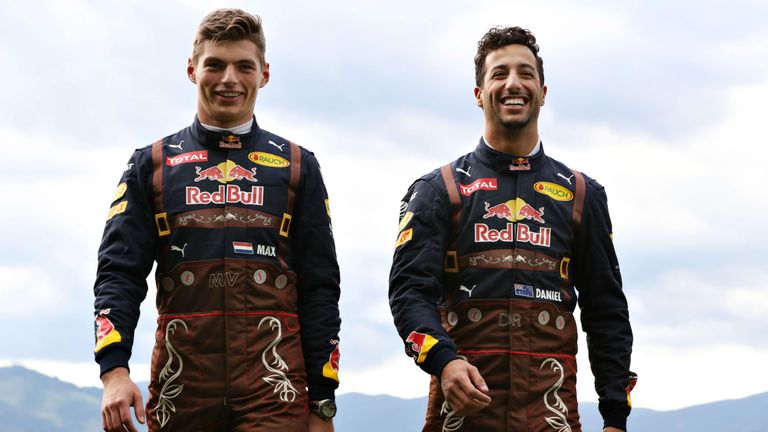 RedBull are the F1's most Maverick team by driving their car on the Ski slopes or by doing Donuts on top of the Burj Al Arab in Dubai and with their Matte Finish Livery the best in the grid. Remember not long ago they had four consecutive Driver and Constructor titles from 2010-2013 spearheaded by Super Sebastian Vettel. After a good second place finish in 2014 and a frustrating fourth in 2015, RedBull knew that it would be extremely difficult for them to pose a threat to Mercedes in Turbo-Hybrid era for the title. Instead they have targeted the second place and knock Ferrari off. That's where the real money is. As the rules change in 2017 and we will be seeing wider and faster cars that will lap upto 4-5 seconds quicker than the present cars. There is a lot of money required for the teams to allocate resources to work for 2017 season. At their wheel are the supremely talented Daniel Ricciardo and potential future champion Max Verstappen, who at 18 years of age is surprising himself. When looking at Ferrari drivers, Sebastian Vettel and Kimi Raikkonen who share 5 world titles between them, its had to argue that they would be beaten regularly. But Daniel and Max are taking it to the former world champions and making sure the Bulls are attacking the Horses race after race. The fact that RedBull did not even have an Engine Supplier for 2016 season until talks with Renault succeeded in late December 2015 piles up more misery on the Prancing Horses.
The following two tabs change content below.
Latest posts by akshayreddy292 (see all)